Wow, 7E! Your displays last night inspired and impressed me. I felt proud to know you. Here are just a few pictures. Remember that I can only publish with permission, so next week when I return we might have a slide show of all my other photos.
Well done!
Ms Green
Sam's "slices of wisdom" from Lao Tzu – tasty and topical. Well done, Sam!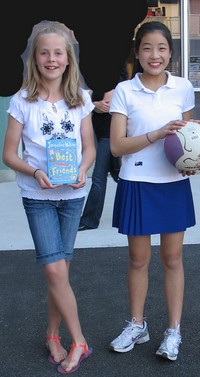 Emma, Rachel and Mason, looking very much at home in their costumes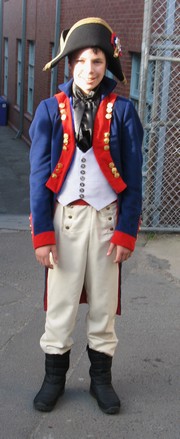 Jack looking seriously authentic!
Steven's brilliant question box for his display on Ferdinand Magellan. His gruesome stories of the exploits of Magellan (especially the bits about maggots, rats and sawdust), held many listeners spellbound, including me.
Raymond puts some finishing touches to his display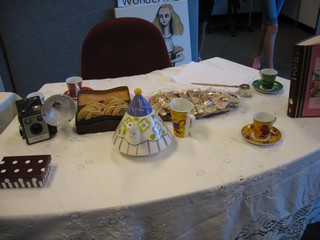 Claire told me that her favourite part of

Alice in Wonderland

is the Mad Hatter's tea party. It's no wonder that her display had some quirky and colourful crockery that caught my eye.