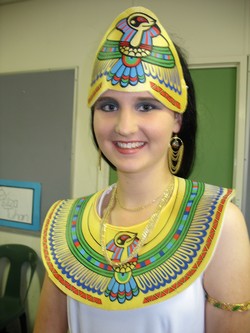 Laura looking superb as Cleopatra. Love the kohl.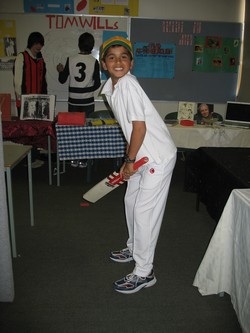 Simran looking just right for his role as the Don.
Lachie in his brilliant costume as Yuri Gagarin. Lucky it wasn't a hot night!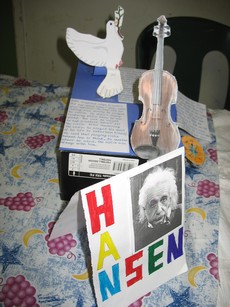 Hansen's clever ideas for 3D display items.
Hansen in his Einstein wig – I almost didn't recognise him.
Well done, everyone!