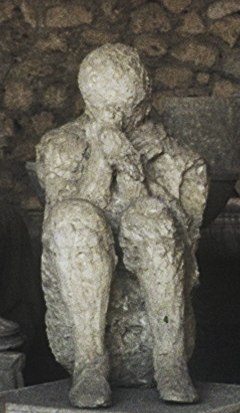 Hi, 7E! I'm sorry I've deserted you yet again. On Monday I was sick, yesterday you were doing that special seminar, and today I'm going to a conference. Tomorrow I promise to meet you face to face once again.
By the way, I had a good report from your teacher on Monday, Mr Quinn. He said you worked with a will. It warmed my heart to hear it.
Now be honest. Have you handed in your excursion form? Get moving if you haven't! The excursion to Pompeii is less than a week away. We really need your forms by this Friday. If you have lost your form, don't worry, just go to the office and throw yourself on the mercy of the office staff. They're always kind to me; they'll happily print you a new one. Then take it home, get it signed and bring it back. Simple!
Did I mention that we're having lunch at Melbourne Central after the museum visit? You don't want to miss that. So get your forms in, pronto!
Work on your Emit Repoons assignment, or
Do some preliminary research on a possible notable person to study for the Night of Notables.
To aid you in this second task, if you choose it, here are some websites to peruse:
(http://www.aussieeducator.org.au/reference_famouspeople.html)
(http://www.biographyonline.net/)
http://www.biographyonline.net/quotes/inspirational.html
http://www.geocities.com/Wellesley/6533/women.html
See you tomorrow, everyone!
By the way, I'm planning the mummification for late next week. Next week is going to be full of hands-on history activities – some more gruesome than others.
Kind regards from
Ms Green.